Cheapest com Domain at HostPapa, $2.99, If you want to buy the cheapest com domain recently, then HostPapa is the best choice because their promotion will end on March 22, before that, you can buy the com domain with the least cost, only $ 2.99.
Cheapest com Domain at HostPapa
Anyone familiar with registering a domain name knows that namesilo is the cheapest domain name registration services provider.
Using the discount code provided by this site: MECG982A, new users can also save another $ 1. HostPapa is running a special promotion this month. It only costs $2.99 to register a com domain name, which is quite cheap and cost-effective. Therefore, people who need to buy a domain name are quick to act. so, before March 22, you can register to the cheapest com domain at HostPapa.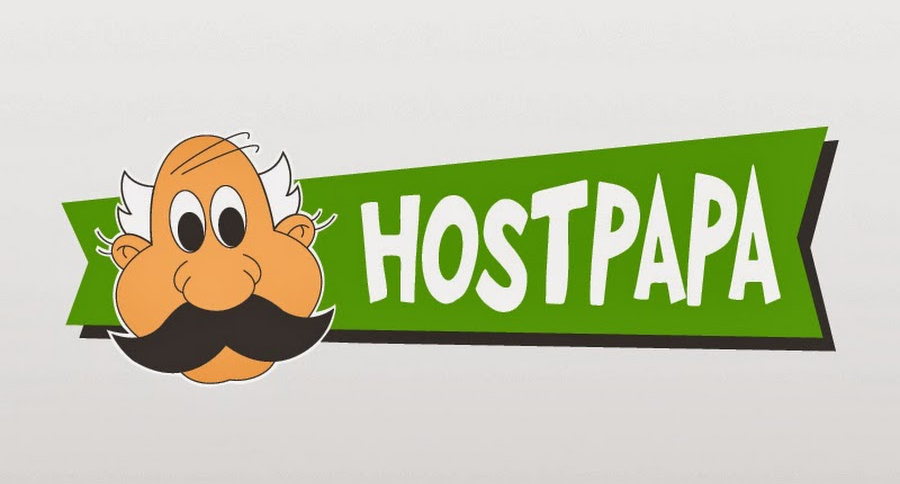 HostPapa is an independent hosting service provider that offers some attractive features in its hosting plan and is primarily attractive to small businesses. Of course, it also provides domain name registration services. It is in March and they are conducting a promotion. If you plan to register a com domain name, you can hurry up and take action.
---
HostPapa Domain Registration Steps
Through clicking the button above, you can enter the HostPapa official website, which will link to the homepage of the website. Click on DOMAINS to start registering the domain name, as shown in the figure below: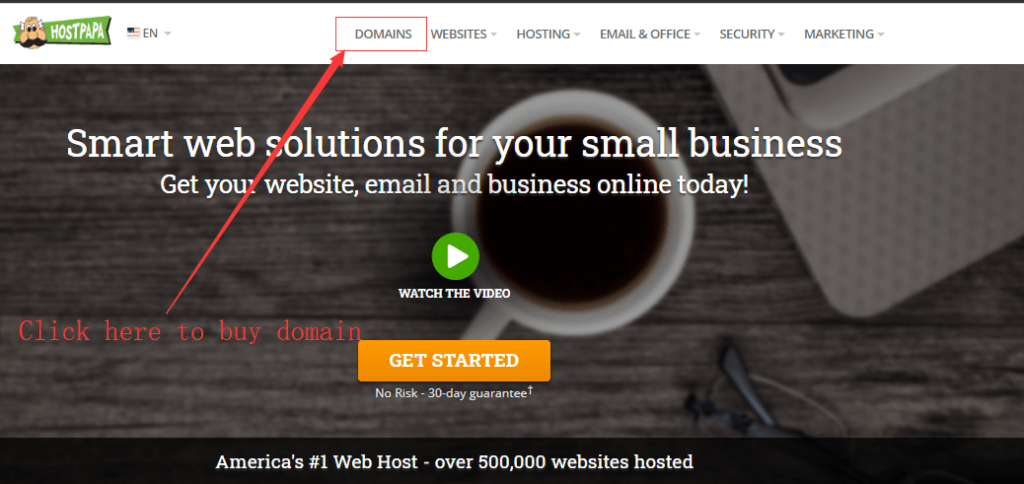 The next operation is very easy, just enter the domain name you want to register, if you do not want to register the com domain name, you can click the drop-down box to change the domain name suffix, as shown below.
Enter Domain Name & Change Suffix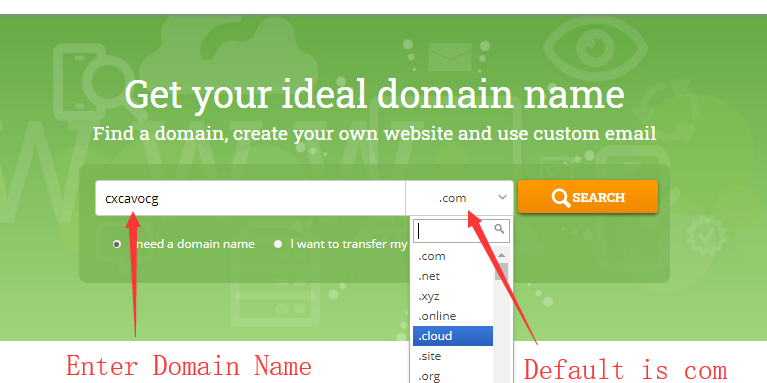 Enter the second step in the figure above. The default is the com domain name. If you want other domain names, you can click the drop-down box to change the domain name suffix. When finished, click the SEARCH button to go to the next step.
---
Cancel selected Domain Privacy & Protection Power Website Security
In the figure below, after canceling the check on the left, the price returns to normal.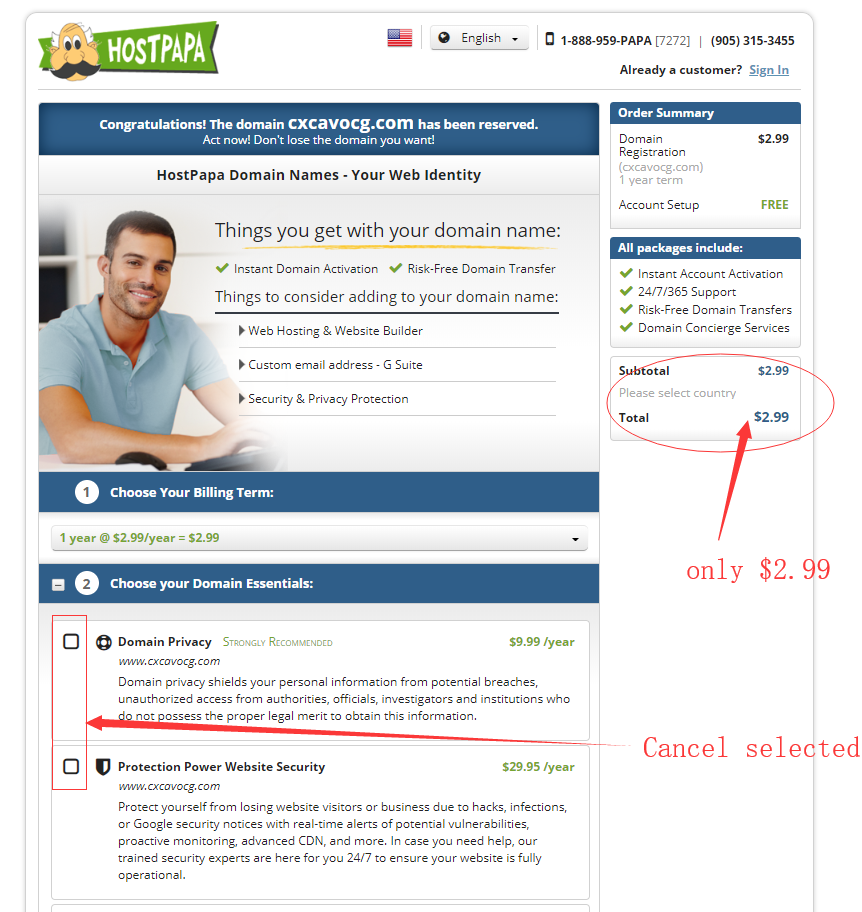 HostPapa does not provide a free domain privacy protection like namesilo. If you need domain privacy protection, you need to pay $9.99/year separately. We only register a com domain name, so you can cancel the domain privacy protection and protection power website security options, so the price of registering a domain name will Automatically settle as $2.99.
By the way, namesilo not only offers cheap domain names, but it also provides free domain privacy protection.
If you are a new user, you can fill in the new user information and then go to pay. If you are a regular user, it is recommended to log in before purchasing a domain name.
All packages include:
Instant Account Activation
24/7/365 Support
Risk-Free Domain Transfers
Domain Concierge Services
Conclusion
The HostPapa domain name promotion is valid until March 22nd, and from March 17th to 22nd, its web hosting will also have a discounted event, the price as low as $1.95/month.
If you just want to participate in the com domain name promotion, it is also possible. You can transfer the domain name you purchased to namesilo to have privacy protection. Of course, the price is not $2.99. The price to transfer to namesilo with a discount code is usually $7.99.
New user namesilo discount code: MECG982A.
HostPapa Renewal Pricing
36-month term: $7.99 per month (billed $287.64 for 3 years)
24-month term: $8.99 per month (billed $215.76 for 2 years)
12-month term: $9.99 per month (billed $119.88 for 12 months)