2020 best cheap VPS ranking. Generally speaking, VPS will provide more system resources for customers with professional knowledge. If you use it to create a website, the response speed will be faster. High-performance VPS will expand system resources to meet the situation when your traffic surge.
Best Cheap VPS Ranking
The 12 cheap VPS included in the table below are sorted in ascending order of price (prices from low to high) and do not consider the actual configuration and performance of VPS. Although the rankings given here are sorted by price, it does not affect them to be the most recommended VPS in 2020.
| # | Provider | CPU | RAM | Storage | Bandwidth | Price | Buy |
| --- | --- | --- | --- | --- | --- | --- | --- |
| 1 | vultr | 1 | 512M | 10GB | 500GB | $2.5/mo | Buy |
| 2 | hostinger | 1 | 1GB | 20GB | 1TB | $3.95/mo | Buy |
| 3 | bandwagonhost | 1 | 1GB | 20GB | 1TB | $4.16/mo | Buy |
| 4 | hostwinds | 1 | 1GB | 30GB | 1TB | $4.49/mo | Buy |
| 5 | dreamhost | 1 | 512MB | 80GB | Free | $4.5/mo | Buy |
| 6 | InMotion | 1 | 1GB | 25GB | 1TB | $5/mo | Buy |
| 7 | hawkhost | 1 | 1GB | 20GB | 1TB | $5/mo | Buy |
| 8 | linode | 1 | 1GB | 25GB | 1TB | $5/mo | Buy |
| 9 | a2hosting | 1 | 512MB | 20GB | 2TB | $5/mo | Buy |
| 10 | knownhost | 1 | 2GB | 25GB | 2TB | $9.99/mo | Buy |
| 11 | bluehost | 2 | 2GB | 30GB | 1TB | $18.99/mo | Buy |
| 12 | hostgator | 2 | 2GB | 120GB | 1.5TB | $29.95/mo | Buy |
Our 12 Cheap VPS Hosting Providers Are
The 12 Best VPS Hosting
What is a Virtual Private Server?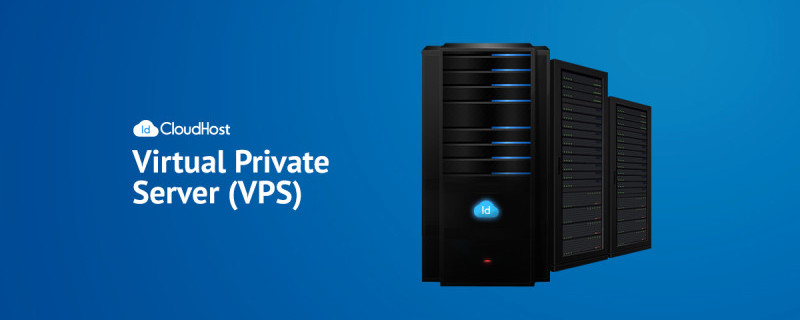 vultr – Best cheapest VPS plan
Vultr was founded in 2014. Although it is a fairly young company, the service and quality provided by vultr are also very good, and the cost performance is acceptable. I have used it for more than 2 years.
The VPS provided by vultr is billed by the hour. Less than an hour will count as an hour. Destroy services stop billing, charged by how long it takes. Currently, the lowest available package is $ 2.5 / month (only IPv6 is provided and only 2 data centers are available, Atlanta and New York), about $0.0035/h.
Tips: payments $25, get $100 test, expires in 30 days. Unused portion of $100 credit expires after 30 days.
---
hostinger – Best combination of features

Hostinger was founded in 2004. Its headquartered is in Lithuania. It offers Web, Shared, WordPress and VPS hosting products. Their VPS are known for their simplicity, speed, and reliability. Compared with similar service providers, its price is quite cheap.
---
Bandwagonhost – Best VPN Server
bandwagonhost is a product of IT7 Networks Inc which established in 2004. Bandwagonhost provides high-quality lines (CN2) to connect with mainland China and is popular with Chinese users. The VPS they provide is often used to build VPN servers. Of course, hosting websites is also great.
It should be noted that bandwagonhost does not support monthly payments, but can be paid half-yearly or annually.
Tips:
When you buy vps, you can use the coupon code: BWH34QMFYT2R, which can save 6.38% of the cost.
---
hostwinds – 1GB Bandwidth
Hostwinds was established in 2010. It is a good speed VPS provider in the United States. Hosting companies with many years of experience have very reliable guarantees in all aspects. It has 1G bandwidth and many payment methods. For Chinese users, they can use Alipay to pay for it.
When purchasing a host or vps provided by hostwinds, you can use the discount code provided below when paying, saving 50% in the first month.
Coupon Code: SAVE50M 50% Off First Month
---
dreamhost – Free Bandwidth
DreamHost is the only host that provides free bandwidth among these 12 VPS providers. It should be noted that only Cloud VPS provided by DreamHost has rooted access which means you can flexibly choose the configuration of VPS.
---
InMotion – Best overall VPS hosting provider
InMotion provides Fast, Reliable and Scalable self-managed Cloud VPS and you can enjoy a High-Availability Cloud VPS. It's suitable for Developers, System Administrators and other individuals who have a firm grasp on configuring servers through SSH access and command line. You can have full control of your environment and deploy whatever operating system, backup protocols, snapshots, and management system that you need.
---
hawkhost – Best Web VPS
HawkHost Founded in 2004, it has a good reputation between the web hosting community and customers. Therefore, it's the first choice. They also provide free migration support.
If you buy the VPS they provide, you can pay monthly. The monthly payment is $5/mo. The annual payment is $4.17/mo, so the annual payment is more economical.
Tips:
Use this coupon code for 30% off (recurring) : HHI-28OKX4104N
---
linode – Best VPS
Since established in 2003, Linode has been the world's largest independent open cloud provider, with 10 global data centers, providing services to 800,000 customers and enterprises worldwide. It's the earliest service provider to provide SSD storage. As we all know, The VPS they provided is recognized as the best.
---
a2hosting – Best value for money
With A2 Hosting, you can design your perfect VPS, just choose the amount of RAM, disk space, and data transfer you want. Pay only for the resources you need! You can choose the Linux OS to deploy your VPS. Reload a different version of your OS or choose a different flavor on demand.
The most important is that you'll be hosted on a high-performance SwiftServer platform of a2hosting. The page loads speed is 20X faster than competing hosts if you Choose the Turbo Boost VPS!
---
knownhost – Excellent Cloud VPS
KnownHost is a privately held web hosting company whose headquarter is in the United States. With customers from over 150 countries, they continue to be one of the most recognized hosts in the world with data centers in Seattle, Atlanta, and Amsterdam, NL. By using the most advanced technology and networks they're able to provide a premium hosting service at an affordable price. With the core focuses of unparalleled uptime, fast professional support, and high-performance hosting, they're confident you'll feel at home when hosting with them.
---
bluehost – Best features
Bluehost is better known for its WordPress hosting, and it still has everything you need from a VPS service. And if you're yet to purchase a domain, Bluehost is the only provider tested that free of charge, forever.
Bluehost offers many useful features and it boasts a brilliant uptime of 99.98%. The entry-level VPS hosting pricing is very reasonable too, From $18.99/month to $59.99/month for new customers (renewal rate at $29.99). And don't forget the 24/7 customer support service.
---
Hostgator – High Reliability
HostGator was founded in 2002 and they only offer hosted VPS. Of course, It's certainly a hugely popular hosting provider – 46% of people we surveyed knew about HostGator, and every HostGator plan comes with a free SSL certificate and unlimited bandwidth.
The standout feature on HostGator's basic plan is the free email marketing software it provides through Constant Contact. This feature is incredibly valuable because it allows you to build an audience through consistent newsletters and automated email campaigns.
---
Conclusion – Best Cheap VPS
In addition to hosting website, you can also use the cheapest VPS to build a VPN server and provide customers with virtual private network services. Especially the VPS provided by bandwagonhost, they are deeply loved by users in mainland China, because you can use v2ray to build proxy servers to achieve functions similar to VPN servers, and allow users in China to access Google.
In summary, if only concerned about price, vultr provides the best cheap vps. Its price is as low as $2.5/mo, which is the cheapest vps I have used, followed by the hoster's $3.95/mo vps, which is also the best cheap vps at the entry-level.
In fact, VPS is a virtual product, so there are many VPS providers to choose from around the world. The above are the 12 best VPS providers in 2020.